The body will become restless until the soul paints all its beauty on the sky
~Rumi
Do not go gentle…
Rage, rage against the dying of the light.
~Dylan Thomas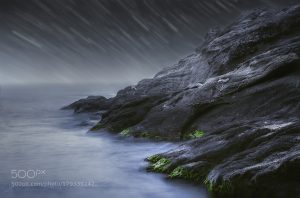 You don't have to take Dylan Thomas's advice exactly, and on your 70th b-day rage against the night. But you have my permission to stay restless, even in the most positive of aging journeys. Tranquility, perhaps the number-one goal of many a mindful practitioner, may be overrated. Rumi agrees apparently, or he would never have composed that gorgeous line above about restlessness "painting all its beauty on the sky." As long as you have a soul doing its work in the world, you are restless; happily, restlessly, unsatisfied.
Not agitated or wound tight, but restless. Something needs doing, some part of you is at work and needs to express itself or get something done: a conversation needs to happen, a phone call to that friend you love, that projects needs to either get started or benefit from an artful finishing touch. Restless is good—there is work to do.
Two women who write about restlessness in old age have moved me with their thinking. Florida Scott Maxwell and Simone de Beauvoir.
First, Florida.
In 1879, an 82-year-old woman, who, having been a mom, a playwright, and having trained to be a therapist at age 50, published a book on her later life experience. Her report on aging includes how her aging body on the outside was not correlated to her dynamic, bursting-forth flow of emotional and mental energy on the inside. She is restless…
"Age puzzles me.  I thought it was a quiet time. My seventies were interesting, and fairly serene, but my eighties are passionate. I grow more intense as I age.  To my own surprise I burst out with hot conviction."
I highly recommend you read her The Measure of My Years. It is an honest, penetrating set of questions and observations.
Second, Simone.
Simone de Beauvoir was hanging around the Left Bank crowd in Paris when that was totally cool in mid-1900s Europe (https://en.wikipedia.org/wiki/Rive_Gauche if you don't know of what I speak). She took on big social ills with her writing. She exposed the industrial age's pre-Medicare non-support for the aging population in her voluminous (the mid-life exuberance of many words versus Florida's later life conciseness) Coming of Age. A passage to make us feel guilty about equating aging and tranquility goes like this:
"Clearly, there is one preconceived notion that must be totally set aside – the idea that old age brings serenity. From classical times the adult world has done its best to see mankind's condition in a hopeful light; …It has deliberately chosen to look upon the end of life as a time when all the conflicts that tear it apart are resolved. … this is a convenient illusion: it allows one to suppose… that the old are happy and that they can be left to their fate."
Neither De Beauvoir nor Maxwell had the advantage of the now decades-long work in mindfulness that we can employ to stay more calmly centered. Nor our helpful, and less helpful, drugs.
But both make a lasting and important point.
Aging and slowing down may have some serenity built into it, and it might be a worthy goal, but it is not universal nor to be expected. Many of us will stay riled up about politics that piss us off, and our spiritual or relationship yearnings, and commitments and to-do lists, until the end. As long as we don't get overtaken by it, that could be just ok.
In words similar to the handsome guy in the World's Most Interesting Man commercials, "Stay thirsty my friends." (again, if you don't know of what I speak, https://en.wikipedia.org/wiki/The_Most_Interesting_Man_in_the_World.)
"Stay restless my friends." Good can come from this at any age.
Image above: "Night beach" by danielardite Licensed under CC-BY-NC-ND 3.0  Original source via 500px