Self Renewal for all of Life's Stages from one of the progenitors of the field of coaching
(I have one more post coming on this, my comments at his memorial…they will come some day. And if you want to see one more angle on his life I posted something recently on Psychology Today about him.)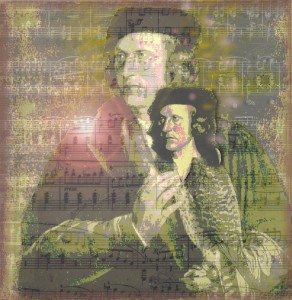 "The quality of your life is determined by…"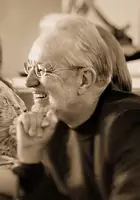 There may be several good ways to finish the above sentence, such as: your relationships, your decisions, your stamina and imagination, your health. All these work.
But the one I most remember, a phrase that changed my life, came from one of the truly great adult educators, who died a few months ago, and who deserves to be known for his enduring work. Frederic Hudson said it this way.
"The quality of your life is determined by the quality of your inner dialogue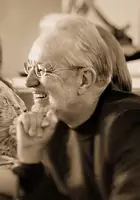 ."
In other words, what kind of inner talk and meaning-making is going on between your ears so you can make good sense of both your inner and outer experience, and then make some decent decisions for moving ahead.
This is why I coach and teach coaching and mentoring skills, and this is what good mentoring and coaching and leadership, and parenting and friendship do for that matter—they all help enrich our inner dialogues.
Frederic was the founder of the Fielding Institute, among the first, if not the first in the country, schools without wall: a long-distance learning, self-directed, advanced degree-conferring program. This was in the '70s, and now, from our internet-aided world, such learning is all over the place. But it was a radical who made it happen way before his time. We rest on his frontiering creativity today without ever knowing where this type of education comes from (like so many things we do and think, whose origins are lost or not passed on. Frederic would say he was a devotee of Malcolm Knowles, the father of adult education, recalling his roots).
There is a requirement on all of us to keep up in a fast moving world. There is also a requirement to stay true to yourself. These two demands converge into an imperative for regular self-renewal, an often daunting task. Frederic was brilliant in offering tools and methods for this task, and his wife and partner Pam McLean, a psychologist and author in her own right, has added to these tools and methods as their mutual legacy lives as the thriving Hudson Institute of Coaching. I have had the honor to be on the original team of faculty with Frederic in the '90s and to continue to this day with Pam.
Nobel winner WB Yeats had a poetic phrase about one aspect of this self-renewal, the resistance that comes from others who knew you the way you were:
My friends have it wrong 

When they criticize the change in my song.

They should know what is at stake.

It is myself that I remake.
Frederic was a teacher/guide for the re-making of the self, and he taught us how to keep that inner dialogue from getting sabotaged by critiques or questions from others, including our own inner critic, who do not appreciate our new song. He deeply believed we each had our own path to pursue, our own contribution to make. Needless to say, he was one of the fathers in the '90s of what has become the growing industry of coaching, because he knew that self-renewal work could be guided by dedicated, whole-person guides who would not advise so much as evoke, not direct so much as support and resource.
His books stand the test of time. The Adult Years is a classic and Pam's work on the Completely Revised Handbook of Coaching is the latest contribution. Their Institute stands the test of time and gets better and broader as Pam and her team guide it. Frederic's impact stands the test of time as the inner dialogue of those he touched ripples out across the world, in business, and schools and non-profits.
Thank you, Frederic, for understanding the deep nature of adult learning and the good it could do. Thanks from me and hundreds of others, who grew into our larger selves because you saw in us potential we had yet to realize. We owe you for your vision, kindness, and your brilliance directed to the good, and the new social structures of human development.
We will play it forward.